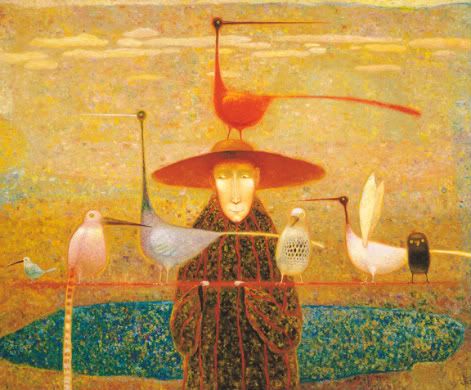 Am I A Bird Or A Worm?
By Hal Manogu
shortsleeves.net
"If you always do what you always did- you'll always get what you always got." That quote has been said in many different ways over the years, it reminds me that I live in a world of growth and change. In order to grow, I must change. William Blake put it this way: "The man who never alters his opinion is like standing water, and breeds reptiles of the mind." Yes, Blake did have a way with words and thoughts. I do become stagnant when I close my mind and only believe what I have always believed, because my world changes both internal and external by the second.


Walt Whitman said it this way: " Do I contradict myself? Very well then... I contradict myself; I am large... I contain multitudes." Right, there are many aspects of my consciousness. There are many "Me's" wrapped up in this form called body. How many do I know and love?"

I am certainly not the same me I was 30 years ago, and my world is not the same either. My beliefs have changed and I have grown into another me. I have created a me that fits my beliefs. What I see in the mirror is pure creation.


The point is, I am continually changing in order to be a grander version of myself. To learn how to love and share it with all life. Each event I face gives me that opportunity. How I express myself is my choice, and it becomes who I am. What I think I am, is who I am.

What do I want to experience? What do I want to express? What do I want to become? I know who I am, and I am growing in that knowledge of awareness.

Shel Silverstein in his book, "Where The Sidewalk Ends," wrote "Early Bird," that tells me how to express myself if I become a bird, or a worm:


"Oh, if you're a bird, be an early bird


And catch the worm for your breakfast plate.


If you're a bird, be an early bird-


But if you're a worm, sleep late."


There are so many things to be, because all of my "Me's" are connected to the Divine Matrix of All There Is, Love. And Love is all things.





SaturnsLady