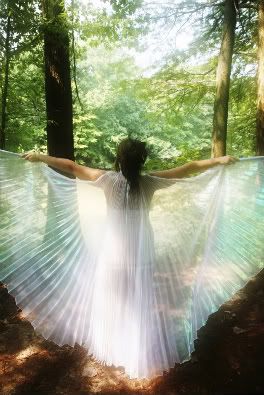 Feeling Whole


by Michelle Morovaty
selfgrowth.com


Dear Loved Ones,

Feelings of wholeness..... as to the wholeness of an apple. Ripe, delicious, juicy, full of nutrients, beautiful, roundly shaped as the globe and it's just good for you.

What is good for you as to the wholeness within your Soul calling you for attention;
saying you are whole inside, there is nothing wrong with you. Stop blaming, and start correcting your perception of your self.

Your Soul speaks in such delight saving you from your promises to self-hurt and self-destruction over and over again. Your Soul playful and loving....wanting only your happiness. Happiness living within the wholeness within you.

Have you forgotten asks your Soul? Have you forgotten yourself today? Have you forgotten me?

Your Soul speaks with such confidence as to the wholeness within you.
Saying you are not that which others have declared you to be that weakens you.
You are not that society has made you out to be.

You are way way more special than what you have believed about yourself.
Your Soul speaking with such generosity as to the truth ever present within you.

Your Soul as your saviour today and everyday! Undeniably wanting your highest good.

Now, would you kindly declare that your true nature is Whole and Wholly today, asks your Soul?
That your True-Self is whole in every way!

There is no fault where there is Truth. So in fact you are a whole emanation of the Divine presence of God inside and out.

You've heard it and now it's time to start believing it as you will.

You can start by declaring out loud words and statements such as : I am whole today and everyday in every way! Say it to your mind, say it to your body, say it to your heart, say it to your Soul, say it to the whole world, declare it with all of your heart to the Universe.

Say it, Declare and Be it! By your own will create it for yourself.

And so it is.

Amen.




SaturnsLady