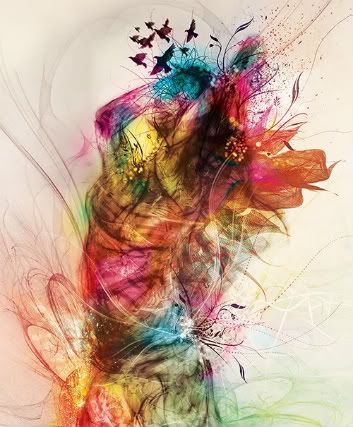 Blossoming Spirit
By Kate Ann Spreckley
selfgrowth.com
Our ordinary way of being is clearly flourishing into the extraordinary as we transform and expand our consciousness. At this point in our evolutionary journey the memories of our true divinity are gently awakening within our hearts. We know more than ever before who we are and what we are here to do. It is important to remember that it is love and wisdom that are the flowing currents permeating our world, encouraging us to come into balance and harmony with the natural structures and rhythms of the Earth.


The Earth moves through many natural cycles and it is our task to realign and rebalance ourselves so that we may flow with these shifts and changes. The earthquakes and volcanic eruptions are undoubtedly creating massive adjustments within our physical and emotional bodies, bringing a strengthening of our Spirit and enabling us to realign with the natural flow of energy.


It is essential that we release any fears and bear in mind that love is a thread that leads us through the web of life directing us to a far greater existence. As love arises within us ripples of change and transformation affect our communities and cultures, ultimately changing our world.


Life is a constantly interesting journey with many paths that ultimately move towards us touching those parts of ourselves requiring change, healing and evolution. I am truly amazed at how the spiral of life is ever unfolding, bringing us closer to the truth of our purpose and reason for this Earthwalk. The presence of liberation is being birthed within us all as the chains of the past fall away. Past attitudes and behaviours are being washed away and a vulnerable, soft and gentle peace is awakening with the hearts and minds of humanity.


As you watch the past float away, the future may remain a mystery. Develop your faith and grow your trust. Move forward knowing that each step you take is Divinely guided and the fears you have held close are being released. The power of your light is radiating swiftly to encompass all that you see, sense and feel. Be determined to follow your path, to heal yourself. Unfurl your wings, take flight and move swiftly through the night towards the break of day.






SaturnsLady